Meeting House
This venue is perfect for small gatherings of 35-40 people like christenings, memorials, lectures, and small weddings. The seating is wooden benches.
Colonial Barn
This venue is perfect for larger gatherings with a capacity of 296 if everyone is indoors. Opening the doors for an indoor/outdoor event allows for a much larger guest list. We've had weddings up to 450 people with this type of setup. This is a great location for business meetings, birthday parties, and really any type of large gathering.
The "Jim" Farmer's Barn (Coming soon)
The latest addition to the park is the Farmer's Barn which is soon to be available. It's 24 by 36 feet and will have space for 12 6-foot tables and 72 chairs. There's a large fireplace at one end. Once finished, we hope to have lights and fans.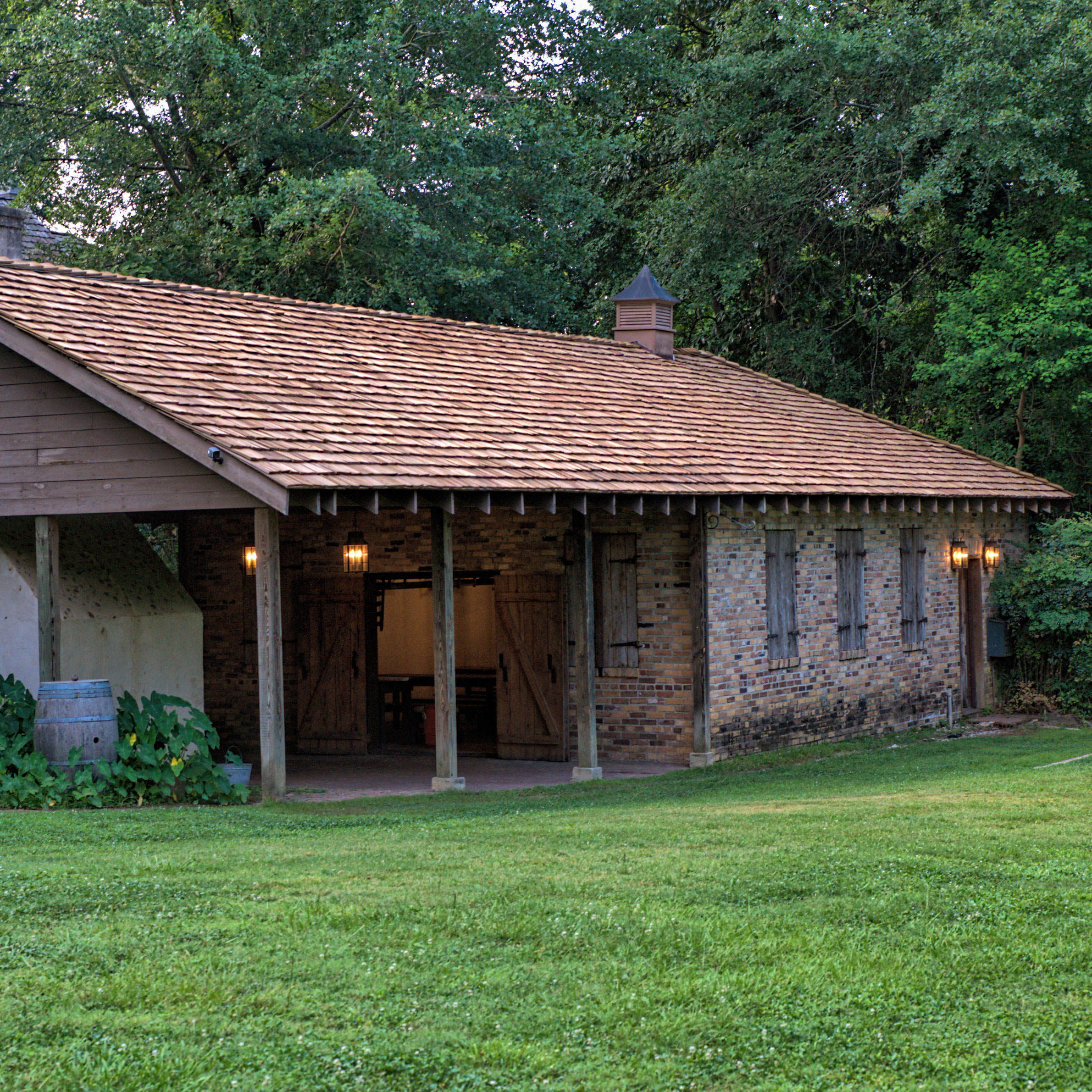 Spring House Tavern
This venue is perfect for small to medium-sized gatherings where your guests will be seated. You can comfortably seat 40 people. This building has been rented for club meetings, luncheons, Christmas parties, and many more occasions.
The Ordinary
This building is popular for outdoor events like family reunions, church gatherings, barbecues, oyster roasts, etc.. You will need to bring your own barbecue grill. This space has picnic tables that convert into benches.
The Commons
You can rent the grassy area in the center of the park. This is a great venue for outdoor weddings and group events. Benches are available for rent for your guests to be seated. You can also bring in outside rentals if needed.
Make A Reservation
Contact us for a tour or with any  questions you may have.